Find us on the eastern shores of Strangford Lough along the stunning Ards Peninsula, The Old Courthouse in the heart of picturesque village of Greyabbey.
The charming village is home to an array of antique shops, tea rooms and nearby historic attractions, making Greyabbey the perfect destination for a memorable day out.
THE ABBEY
The east side of the village boasts Ireland's first fully gothic stone structure dating back to the twelfth century, once an elegant Cistercian abbey-monastery featuring tall pointed lancet windows the Abbey's splendid ruins still remain today. Enjoy a leisurely picnic and stroll around the ruins when you visit The Old Courthouse, Greyabbey.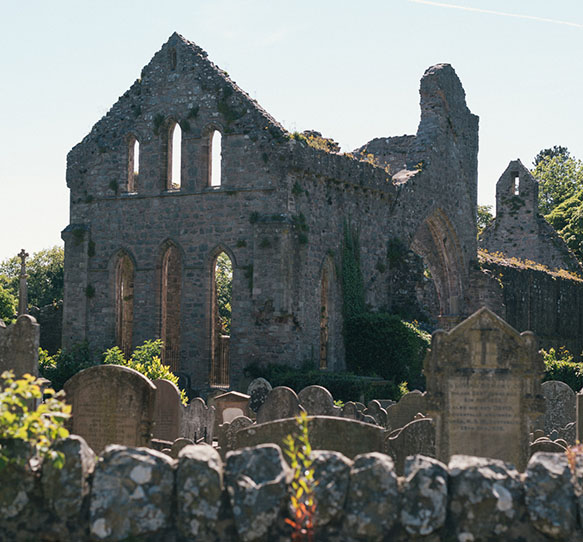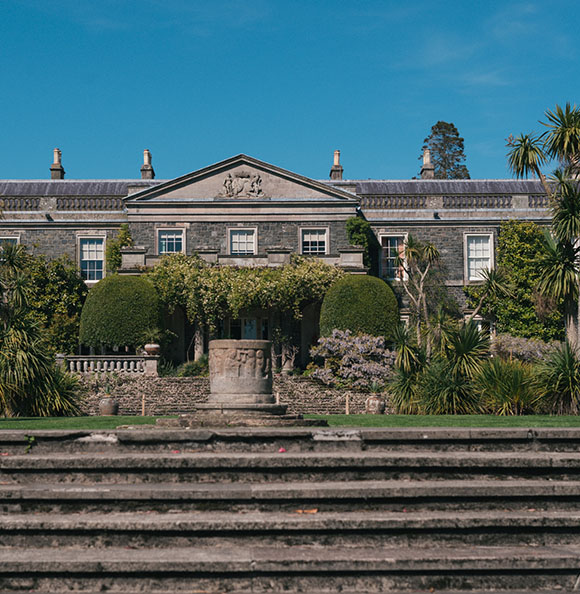 MOUNT STEWART
Neighbouring Greyabbey is Mountstewart, once home to the 7th Marchioness Edith, Lady Londonderry and her family. The National Trust has restored the neo-classical house and celebrated gardens to their original splendour and charm.
Admire the blue and white flowers in the Mairi Garden, view the lake from the family burial ground, explore the elegance of the house itself, marvel at the unrivalled architectural detail of the Italian Garden and keep an eye out for red squirrels too.
Find out more about visiting Mount Stewart here.